Welcome home the crew!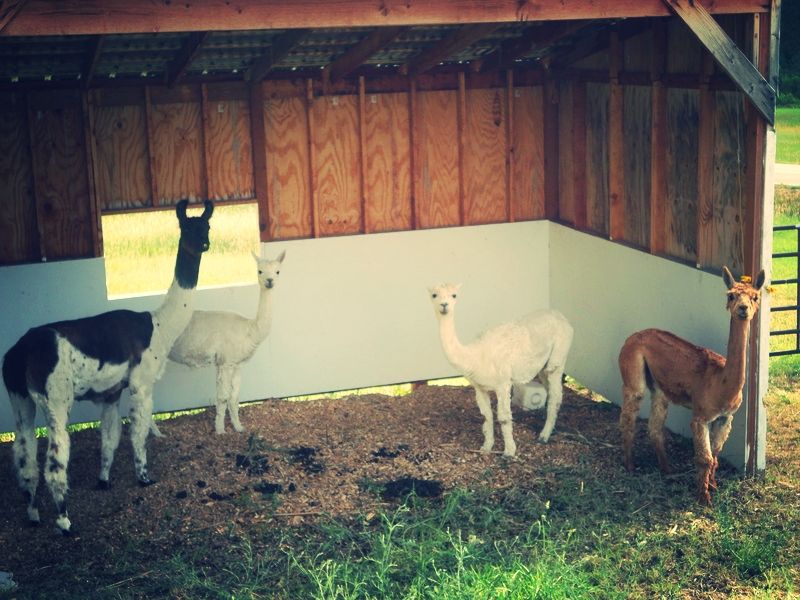 Ashley and I have dreamed of owning alpacas since we moved to Montana together and were married.  Montana, with its cold winters, well simulates the environment of the high mountains of Peru from which alpacas come. They are ruminants, of the Camelid family, including Monte, the big lama of the group.  The three alpaca are named Orion (the brown boy), and Snickerdoodle and Zaccharia (the white girls).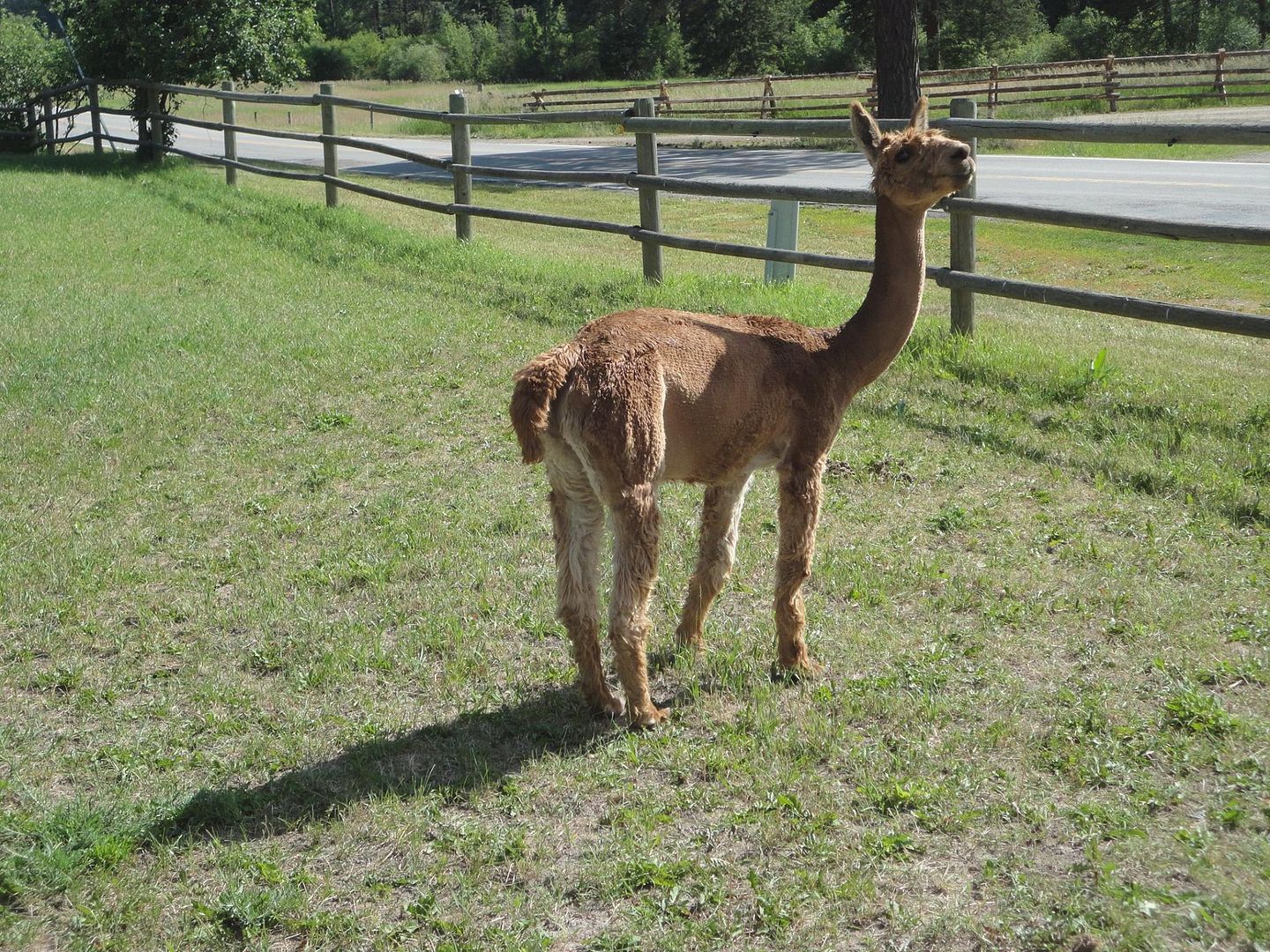 Orion doesn't know he's been snipped.  He still thinks he's got the stuff.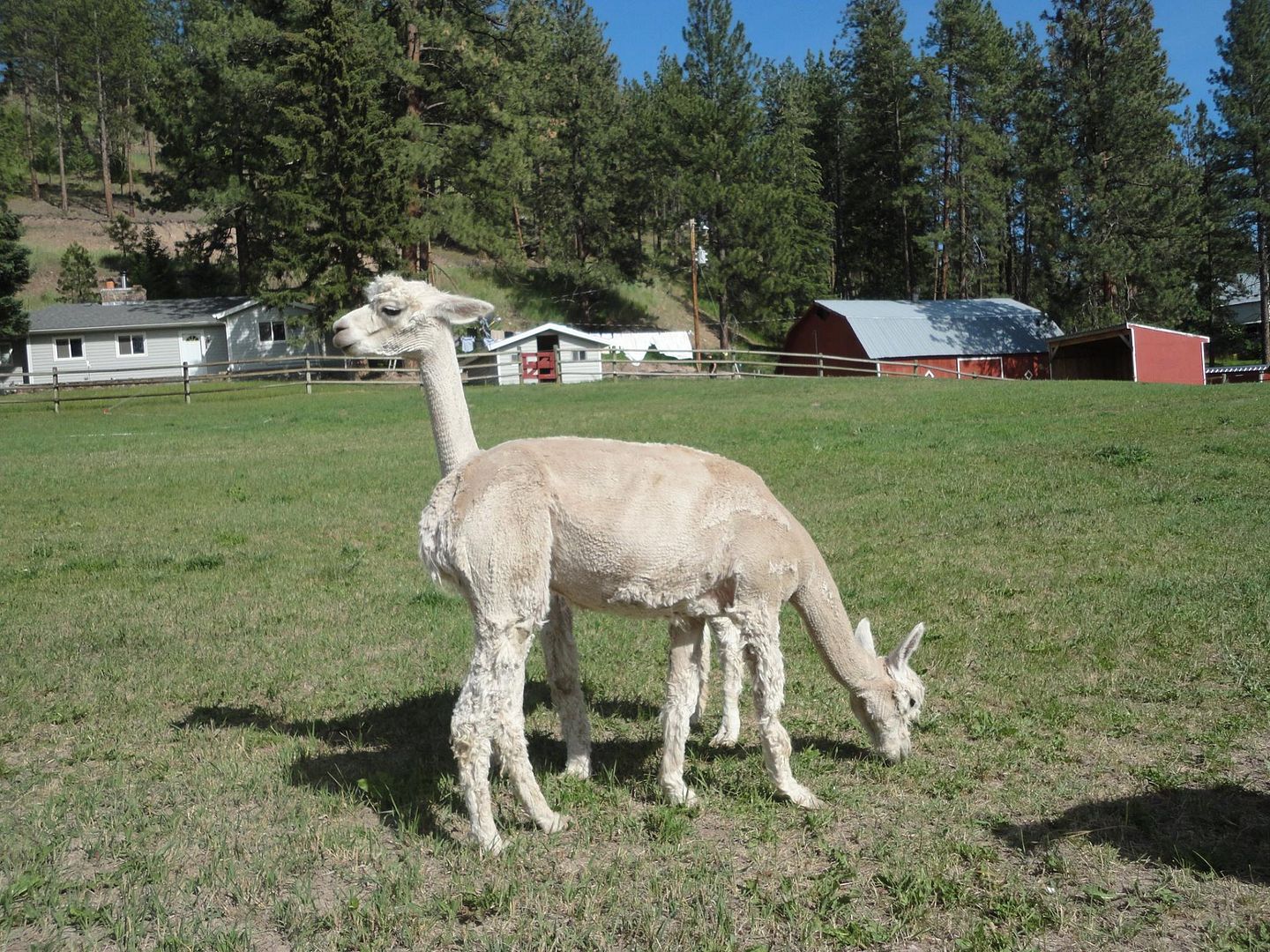 The girls we could breed.  They were all recently shorn.
Ashley began spinning several years ago, already an adept at the skills of crochet and yarn.  If you didn't know, alpaca fiber produces some of the best wool in the world, being softer, lighter and much warmer than traditional sheep's wool.  So once processed and spun, they make excellent winter garments and accessories useful for those frosty winter days up here.
Monte is also our herd defender.  We have heard lamas described as "mid-level security" for areas with a medium-density predator pressure, such as ours.  The former property owners had lamas and claimed to never have issues with predators.  However, in certain seasons we could still encounter: coyotes, wolves, mountain lions, black bears or even a grizzly bear.
So we'll be reinforcing our fences to discourage the predators, including the use of an electric line (already installed for us!) on the outside of the fence.  It's still an unfair fight for Monte who will defend the others, because dog packs can still jump fence and will use strategies of decoying and flanking the would-be guardians to get to the defenseless, tasty little alpacas.
The next step up in security would either be high fencing or one or two livestock guardian dogs.  We're not ready for that yet.
We estimate with pasture grazing in the warm months total expenses of no more than about $100 per year per alpaca including the cost of unsprayed hay, medication, shearing and pellets.  The lama eats a bit more and may have a slightly higher cost.  That's reasonable!
Alapaca and lama manure is an invaluable resource in a garden.  It can be composted well, but does not need to be as it will not "burn" plants. Camelids act like cats in many ways and always poop in the same place. We're installing a paddock shift system right now to manage the pasture grasses and keep the animals healthy.
We have a lot to learn.  Ashley's tearing through The Camelid Companion and other books, and we're asking lots of questions.  All in all though, their quite easy to manage and maintain!  And they're so darned cute.