It feels like a trophy on our wall.  If anything ever made us feel like we had really moved in, it might by my hand-forged cast iron rack.  It looked very nice in our old apartment:
It looks a little homely here: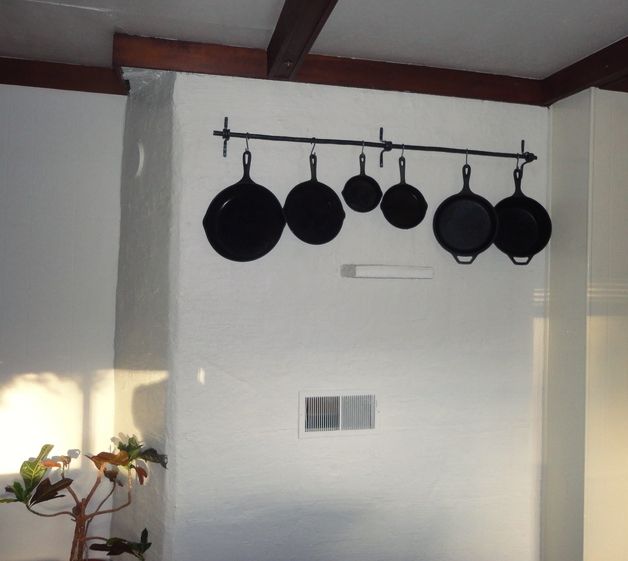 It just goes to show how much work there is to be done here!
When I asked Bob Thies how much money we would need to remodel our home per month, he recommended a budget of $300.  So although this house is currently in good working order, we made sure we could afford $300 a month in a category exclusively for "Maintenance and Repair" before we made an offer on it.  Bob was talking about the home itself, but Ashley and I decided to use that amount some months for outside work (e.g. fencing, animal projects, etc.) and to slow down our remodeling speed.
Bob said that it works in a triangle: Cost – Time – Quality.  He told me that it is possible to maximize two of those if one is reduced.  So we chose low cost and high quality.  If it takes 10 years to remodel this home, that's fine.  If it takes 20, that's ok too.  Weekends we will work to make slow, permanent improvements to the place we live in and love.