Almost a week ago my wife saw a mouse.  She screamed.  When I came in the living room, she was was nearly on the table.  Ah, cliche.
"That's it," she said.  "We're getting a cat."
Well I wasn't ready for that.  We needed to be sure we got a good one.  It wasn't in the budget.  So I bought a couple mouse traps and had taken three mice by the next day.  Then all was quiet for a while…
Not a week later she picked a beautiful short-haired tabby cat from the rescue.  $50 down with a free bag of food.  She was sweet, well mannered, attractive, cleaned herself and liked to be pet.  The house seemed lonely and after long discussion, we took her home and called her "Winter."
In Episode 50 of Paul Wheatons podcasts, Toby Hemenway stressed that an animal solution is usually another animal.  Even vegans can include animals into a permaculture design without using them for food.
This morning we were pleased to see Winter diligent at her task.  She saw this mouse herself and caught it several times, but didn't finish it off before it ran away.  I have plans to help teach her to complete the task (I plan to catch one live and set it in a plastic tub like a gladiator arena for her to chase until she sees it through.)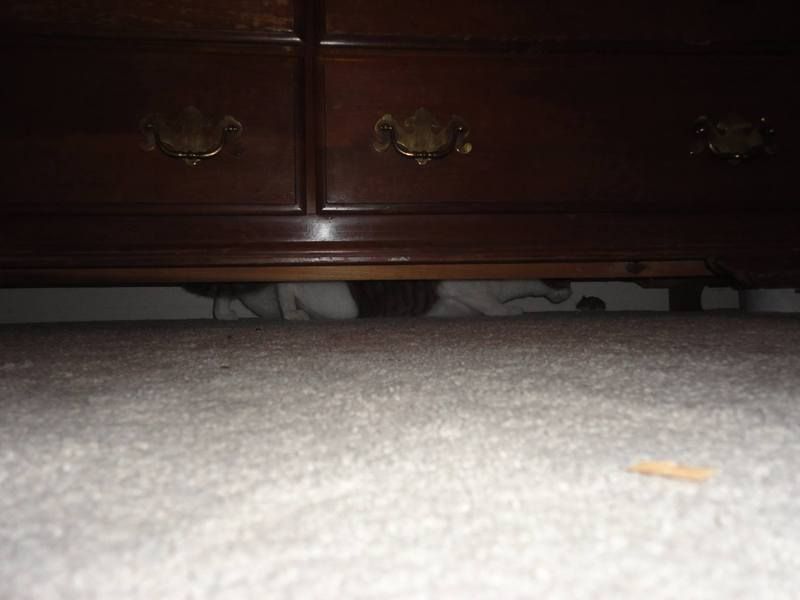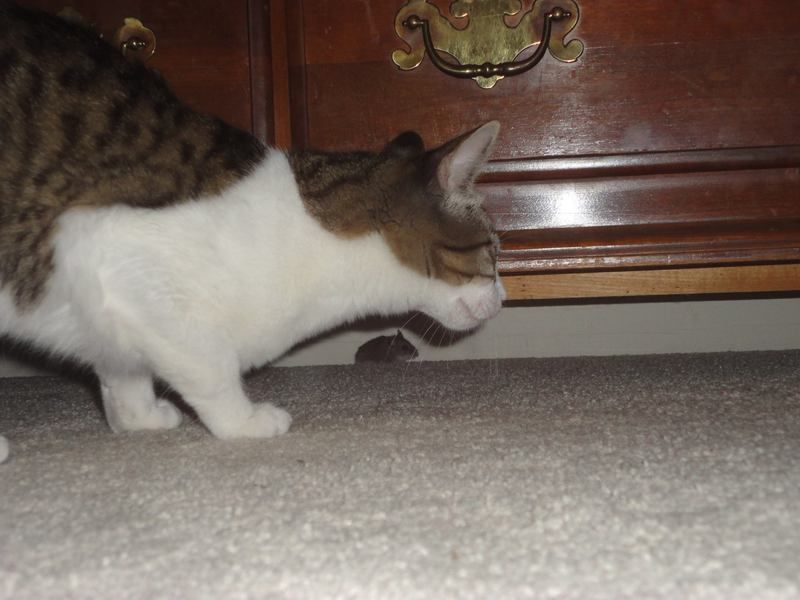 It also helps that my wife has "mouse-proofed" our kitchen, storing everything in plastic or glass containers with lids.
We've starting learning how to make our own cat food from locally caught trout, venison and grains grown on property in time.  I hope that will help food costs.  Like the first cat we owned from the rescue, unfortunately, she developed an upper respiratory tract infection shortly after arrival, which we believe came from the vaccinations.
She's a sweetheart, and we're glad to have her on the homestead.